Developing a startup pitch template helps entrepreneurs make the perfect startup pitch, attracting investors to grow the business. And given the competitive market for startups, presentations need to be as polished and persuasive as possible.
Visual elements of a startup pitch template should abide by certain guidelines to create an aesthetically pleasing proposal. The following sections clarify what entrepreneurs should strive for when designing their startup pitch template.
Key Visual Elements of a Startup Pitch Template
There are six key design elements of creating a startup pitch template, according to Ljana Vimont, who owns the design agency Stinson.
1. Photography
High-quality and high-resolution photos convey emotions and connect with audiences. Also, they add a modern touch to any startup pitch template.
Stock images can be affordable. Websites like Shutterstock offer millions of images for a reasonable price. Entrepreneurs should spend plenty of time looking through options that fit with the startup's story.

Given the competitive market for startups, presentations need to be as polished and persuasive as possible.

2. Illustration
Illustrations such as icons provide a visual clue to viewers about the subject of the slide. By integrating these design elements, entrepreneurs can minimize their text, maintaining a cleaner and more modern startup pitch template.
3. Infographics
"Infographics should not be left out of presentations," Vimont said. They communicate information in a way that captures the audience's attention. Infographics are also popular and preferred to text-heavy slides and stories. Using Pinterest can help entrepreneurs come up with an interesting idea or structure.
Learn more about a business degree
Develop the skills needed to land a successful business career with the online B.A. in Business from Notre Dame of Maryland University.
Start now
4. Charts
Charts and graphs turn data into something visual. Compiling and presenting information in a chart or graph eliminates the audience having to search through data to see what is important. Sometimes animation can be powerful for demonstrating growth.
5. Typography
Startups should have an official font or go-to option for the brand. Experimenting with bold and different sizes can make the font "pop" on the background and maintain clarity.
Some fonts exist on either PCs or Macs. Startups should export to PDF or use a standard font found on both types of computers, such as Arial. Vimont likes the modern and clean Century Goth font and recommends never going smaller than font size 13. Audiences should not have to squint to read a slide.
6. Simplification
Getting to the point should be a priority. Entrepreneurs need to simplify their message and primary concepts to have the maximum impact. A startup pitch template needs to be concise. Having too much information can result in confusion and a cluttered presentation.
Startup Pitch Template Resources
Slidebean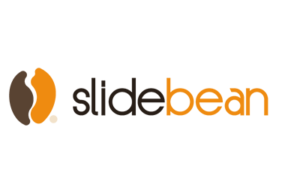 Slidebean is an online presentation tool that lets users edit pre-filled templates for startups, marketing and business. Entrepreneurs can add elements such as headings and backgrounds from within the application. Slidebean also includes integrations for charts, tables, videos and more.
Pricing starts at $19 per month for an individual plan.
SketchDeck
SketchDeck is a service that helps customers hire a designer or design team. Users place an order, upload any ideas and select from a few options. They then receive the design options when they are ready.
Pricing depends on certain specifications and can vary widely. A pitch deck ranges from $300 to $600.
LivePlan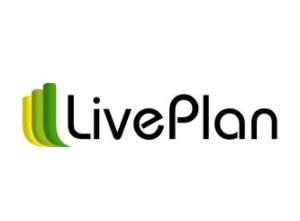 LivePlan is an online application that offers features for creating a business pitch and a business plan, as well as a business dashboard feature for tracking financial metrics. The first feature includes 10 designed styles with charts, graphs and other illustration tools, along with the ability to share a pitch with someone online securely. Professional printing is also available.
A monthly package costs $19.95 and an annual package costs $11.66 per month.
HaikuDeck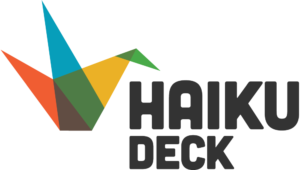 HaikuDeck is a simple tool that lets users create a slide deck. Although it does not have many features, it allows entrepreneurs the ability to design a professional and elegant presentation without too many options to choose from.
Pricing starts at $9.99 per month for the primary plan.
---

Crafting a Pitch or Presentation
Notre Dame of Maryland University's online bachelor's degree in business uses case studies, consulting assignments and a capstone course to give students real-world knowledge to use in their business career. Graduates are able to pursue entrepreneurial activities, leadership positions and career advancement in roles such as business analyst, accountant and public relations specialist.
The program takes place in a fully online learning environment.