Program Description
Discover a program where innovators thrive with the online B.A. in Business from Notre Dame of Maryland University.
Curriculum focuses on the latest business practices and theories, using case studies, consulting assignments and a capstone course to give real-world knowledge you can apply immediately. Focus groups with leaders from major companies in different industries will teach you principles of data analysis, negotiation, teamwork, communication and leadership.
In addition to traditional areas of business, you'll gain exposure to topics such as entrepreneurship, socially responsible business practices, integrated communications and more, to form a strong foundation for your career. No matter what path you take, you'll develop the knowledge and skills needed for success.
Potential Careers
Market research analyst
Public relations specialist
Office manager
Financial analyst
Account manager
Courses
BUS-202 Principles of Management (3)
BUS-203 Principles of Marketing (3)
BUS-225 Data Analysis for Business Decisions I (3)
BUS-253 Financial Accounting (3)
BUS-254 Managerial Accounting (3)
BUS-304 Legal Environment of Business I (3)
BUS-310 Professional Communications (3)
BUS-321 Corporate Financial Management (3)
BUS-325 Data Analysis for Business Decisions II (3)
BUS-334 Teamwork and Negotiation (3)
BUS-350 International Business (3)
BUS-400 Leadership (3)
BUS-432 Advanced Business Policy (capstone) (3)
BUS-461 Business Practicum (required for students with less than 2 years full time professional business experience) (4)
ECO-211 Introduction to Macroeconomics (3)
ECO-212 Introduction to Microeconomics (3)
ECO-402 Money and Banking (3)

BUS 486 Human Resource Management (3)
400 level BUS elective (see program advisor for options)

Students must also have demonstrated knowledge of Microsoft Office programs (through previous coursework)
Admissions Requirements
To be considered for admissions to Notre Dame of Maryland University for undergraduate study, students need the following materials:
Completed application
Official transcripts from

all academic institutions

previously attended. Transcripts submitted for admissions review purposes must be from an accredited college/university.
If applying without an associate's degree (AA/AS), then you will also need:
Official high school transcript, diploma or valid GED indicating high school completion.
Submit resume indicating at least one year of work or military experience (beyond high school)
Note: Admissions to the undergraduate program is typically based on a minimum cumulative grade point average (GPA) of 2.5 or higher (all college credits taken or high school or comparable GED score). If the cumulative GPA is between 2.0 and 2.45, students are required to take additional testing (Accuplacer test). International students will also be required to submit:
Official transcripts (high school or college) translated and evaluated through World Education Services (WES) or American Association of Collegiate Registrars and Admissions Officers (AACRAO) for course-by-course credit evaluation and U.S. grade equivalencies.
Official TOEFL test score
Apply Now
Tuition And Financial Aid
Tuition: $390 per credit
Registration/Technology Fee (nonrefundable): $195 per term
Financial Aid
Accreditation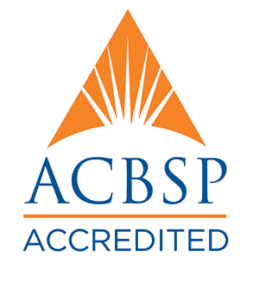 Request Info
Take the first step towards your new career!